Industry News
How to Use Telegram for Business

As one of the most popular messaging applications growing at a rapid pace due to its user-friendly features, Telegram for business is becoming more and more interesting for companies that want to reach their audience directly on their mobile phone.
This article will explain the benefits of using Telegram for Business, how to use Telegram channels and groups, how to create a Telegram chatbot, and the best practices of using a Telegram Business account.
Content list:
Why more and more businesses are using Telegram
Rising trend in popularity and number of users
Telegram is one of the fastest growing messaging apps with 500 million monthly active users, which is an increase of 150% since 2018. Telegram predicts some very ambitious milestones being hit over the next few years, especially because of the concerns many users have about other messaging apps' security and privacy options. The number that is predicted is 1 billion users by 2022.
In January 2021 Telegram reported reaching 500 million users. 25 million of these had joined in a 72 hour period, following a new privacy policy from WhatsApp.
Telegram is recognized among users as more secure and privacy-focused than other Messaging apps. It offers a secure approach with two layers of end-to-end encryption for all data.
Effective audience engagement with broadcast messages
Telegram enables businesses to send broadcast messages to their contacts. Message broadcasting is useful for re-engaging your users, sending announcements or various important updates. It is also beneficial for your marketing campaigns since you're able to send promotional messages about your services and offers.
Growing customer database through personalization
Telegram for Business enables you to have a 2-way conversation with users and engage them with personalized offers, or gather valuable user information.
It is ideal for providing customer support, organizing mobile prize games, surveys and voting, sending personalized marketing offers, etc.
Main features of Telegram for business
Telegram for Business API
Telegram APIs are great for advanced developers who want to additionally customize their Telegram experience. The most known Telegram API is the Bot API which allows developers to control Telegram bots. For example, it enables you to have more control over receiving and replying to messages.
One of the main reasons why APIs are useful is because they provide you with conversation history data on Telegram, which lets you analyze data programmatically.
Creating Animated Stickers or Custom Themes for Telegram is also a very interesting feature which lets you customize your the user experience of your Telegram for Business account.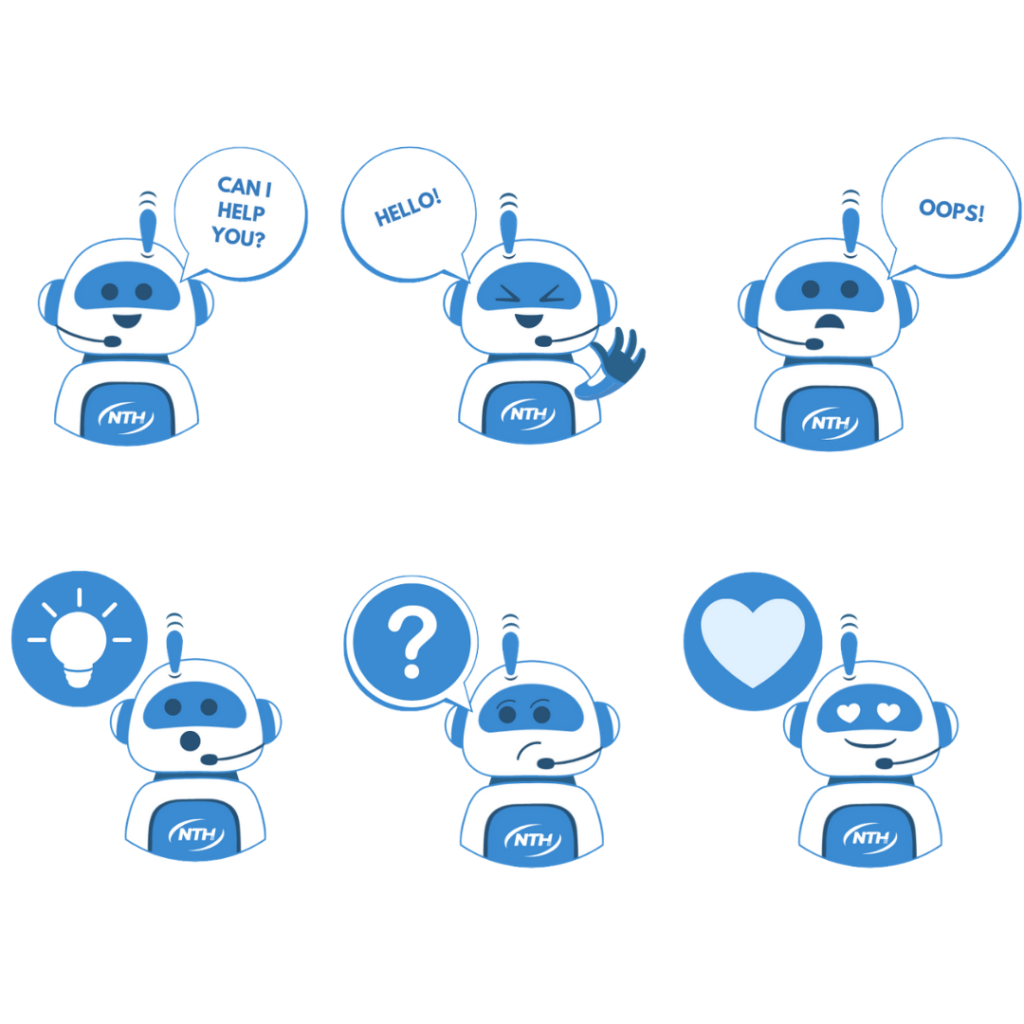 Telegram Channels
You can find Telegram channels for pretty much anything. They are public broadcasting channels similar to newsletters where subscribers can find updates from the sources they are interested in.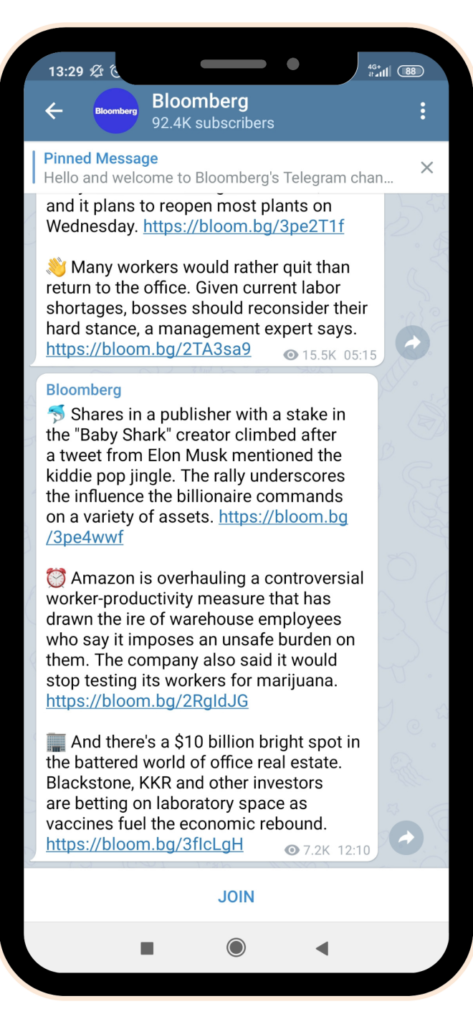 Telegram channels are not designed for conversations, but rather for sending updates about certain topics, such as world news, sports, movies, music, technology etc. The list of topics goes on – you can discover all the categories on the Telegram Channels page.
The main benefits of using Telegram channels:
you can have an unlimited number of subscribers, with unlimited frequency of messages and zero content restrictions
you can broadcast messages to all subscribers, or to particular segments
subscribers are anonymous – they can't see each other, talk to each other, or respond to your message
Telegram groups
Unlike Telegram channels, Telegram groups are limited to a certain number of users, with a maximum of 200,000 users per group. Similar to other groups on messaging channels, they are used to encourage discussion and member chats. However, these groups are public and can be joined by anyone interested in the group topic.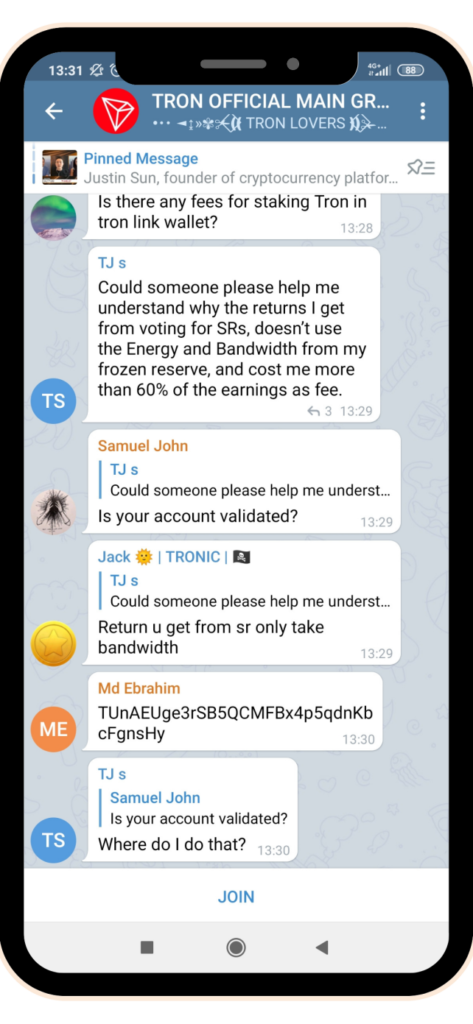 How to join a Telegram group
There are two ways to join a Telegram group:
by clicking on a direct link shared by the group's admins
by searching a specific group name within the Telegram app
Telegram groups are even more interesting when combined with Telegram chatbots since they make anything possible – from automated moderation to games, payments and beyond.
Telegram Chatbots
A chatbot is a type of software that simulates a conversation with a real human, but unlike a human, it can converse with thousands of users simultaneously.
Telegram chatbots can help you in creating a simplified communication channel between you and your users. As described on Telegram's website, users can interact with chatbots in two ways:
● Send messages and commands to bots by opening a chat with them or by adding them to groups.

● Send requests directly from the input field by typing the bot's @username and a query. This allows sending content from inline bots directly into any chat, group or channel.
Telegram as a messaging channel already has many available bots you can interact with. For example, you can try typing @ShopBot in the app's search bar if you need to create or test an invoice, or type in @Gamee if you want to play a game with your friends. These interactions create a connection between chatbots as a platform and Telegram Bot accounts where you can quickly get necessary information, or simply use a Telegram bot for entertainment.
How to create a Telegram chatbot?
The first step of creating a Telegram chatbot is – BotFather. This is a bot who enables you to easily create your first chatbot and manage your existing bots. To start – type in @botfather in the search tab and choose this bot (it has a blue checkmark beside their name).
After you're done with the first steps and have received your authorization token, head down to the Bot API manual to learn what else you can do. You're able to customize the appearance, add your personalized stickers and implement features that could be useful for your business.
Main benefits of a Telegram chatbot
First and foremost, chatbots are available to users 24/7. By being the first in line to resolve simple queries, they reduce the workload on customer support agents and save company resources. Since their messages are automated and sent directly to users phones, they can also be used to boost your marketing and sales with minimal cost and effort.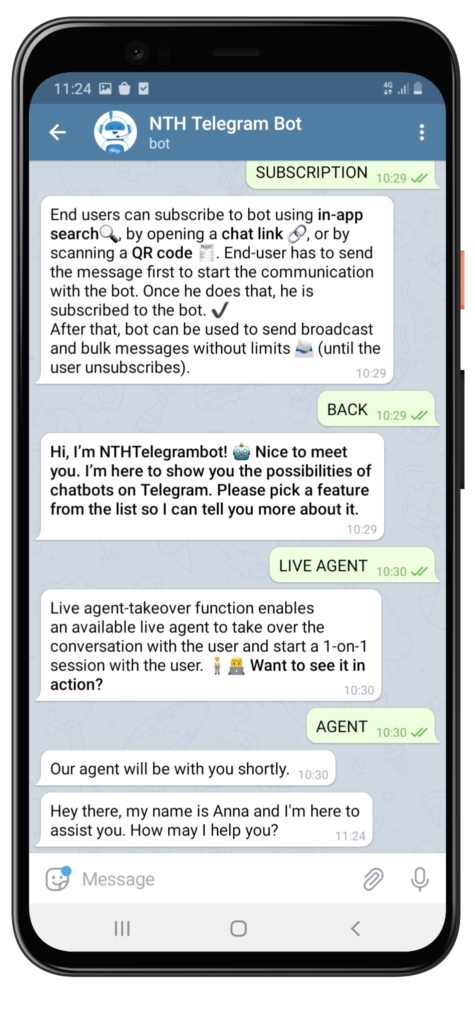 Tips: How to increase followers on Telegram
If you're a business struggling to increase your follower numbers on Telegram, here's a few tips you should follow to change the way your users interact with you:
Send an SMS or Email campaign with a Telegram link
Add a Telegram widget to your website
Share Telegram QR code through online or offline campaigns
Buy members from online providers
Pay admins of other Channels to promote you
Use cross-promotion
Organize a referral program
Conclusion – should you use Telegram for Business?
Using Telegram for your business is a trending solution for providing your customers with communication on a closer level. It can be very useful for customer support or as a marketing channel, while also enabling you to get get valuable feedback in return.
Not only you'll be able to use one of the most popular and secure apps in the market, you'll be able to customize your communication and features according to your business needs.
Find out more about how we can help you use Telegram for business here.