Connect with your target groups on channels where they spend most of their time - on mobile.
MOBILE COMMUNICATION CHANNELS
OMNICHANNEL MESSAGING
Reach your customers and employees easily on all communication channels.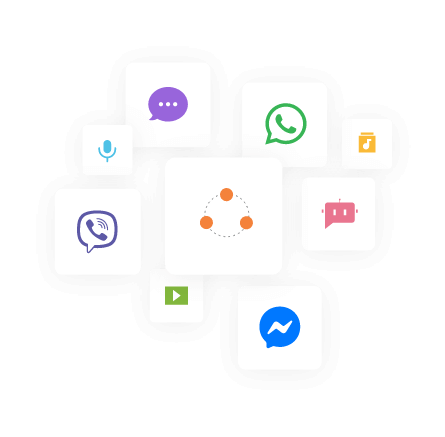 Send and receive rich content messages, multimedia content, voice, AI chatbot conversations, and SMS.
Our powerful omnichannel platform is the foundation for developing and integrating other business and marketing solutions.