Chatbots allow you to have conversations with thousands of prospects at the same time.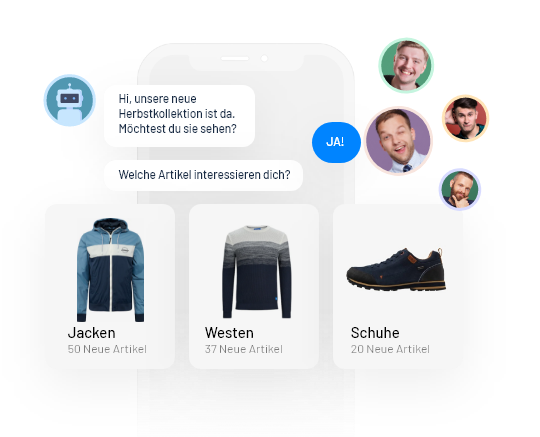 Increase the engagement of your target groups on instant messaging apps or your website.
Your chatbot can be a sales agent, virtual guide, financial advisor, travel guide, shop assistant, or host.
The options are only limited by your imagination and the needs of your company.
Immediate response
Intuitive, quick and easy to access
Dialogue-oriented exchange of information
Available 24/7
Individual messages are free
Use the most popular channels, without pre-installation
Rich dialogue windows
With intuitive UI elements, chatbots can present extensive rich content and users can react faster with reply templates.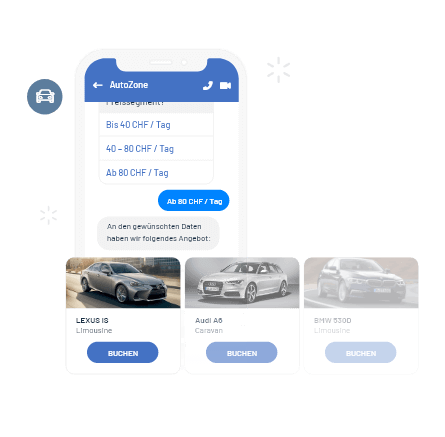 Work more efficiently with artificial intelligence, automated conversations, and suggested replies. AI- bots will take care of routine processes for you.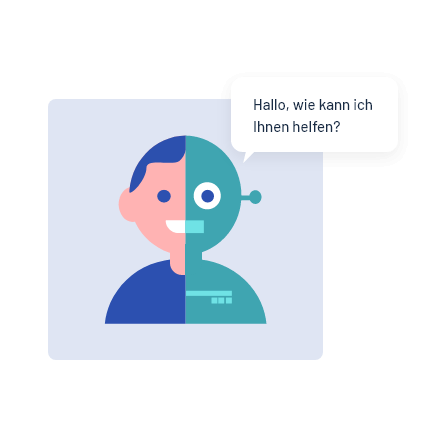 DIVERSE AREAS OF APPLICATION OF THE CHATBOT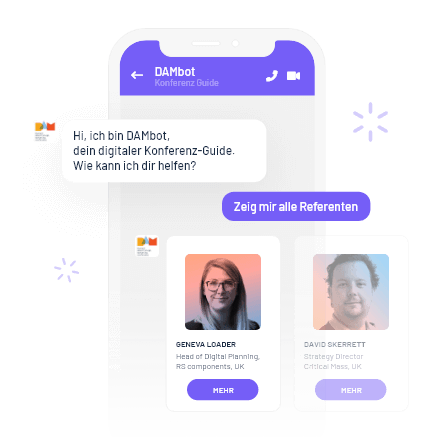 Personal conference guide
Greet your visitors on the channels they use every day. A chatbot will accompany you through the entire conference.
View speakers and request personal meetings

Set reminders for lectures

Retrieve questions via chatbot and display them on the live panel

Register for workshops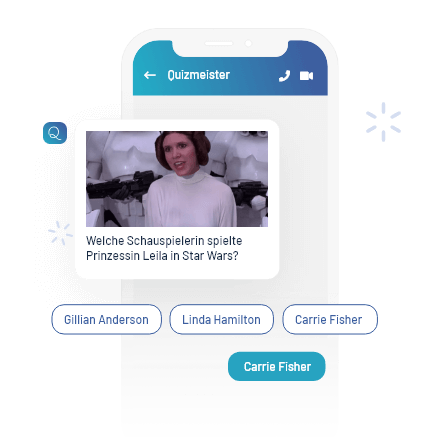 Moderator for competitions and surveys
You can collect new contacts and convert them into customers with a quiz or a competition on one of the popular instant messaging apps.
Simple and intuitive participation for users

Create a better user experience with pictures and videos

Automatic draw and notification of winners

Also possible via classic channels such as SMS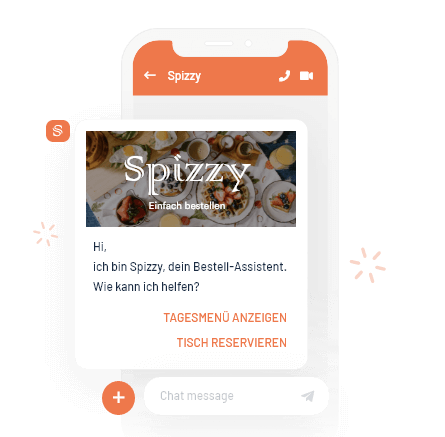 Virtual agent for taking orders
Reduce the workload of your employees on the phone and take your next order via chatbot. Your customers will appreciate this service.
Present the current menu of the day in an attractive way
Completely automated order entry
Upsell with suggestions from the last order
Announce happy hour offers or reward loyal customers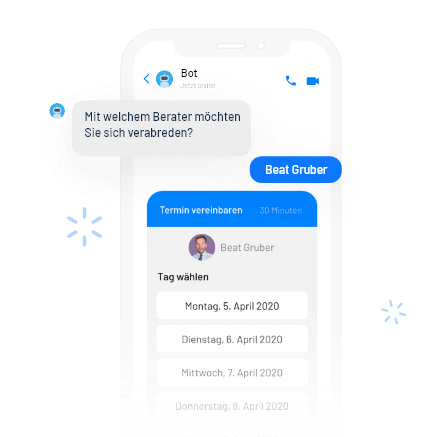 Personal appointment assistant
Convert your leads into customers. Your chatbot can answer questions and direct your prospects to an appointment.
Faster and more efficient coordination

Available outside of office hours

Can be integrated with your calendar

Less missed appointments thanks to reminders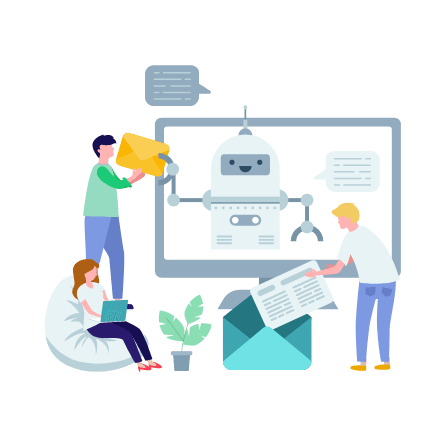 Didn't find a use case for what you need?
We can create a chatbot tailored to your specific needs.
API integration
Direct links to existing systems such as your company's CRM, ERP, and third-party services keep your chatbot, and therefore, the user, always up to date.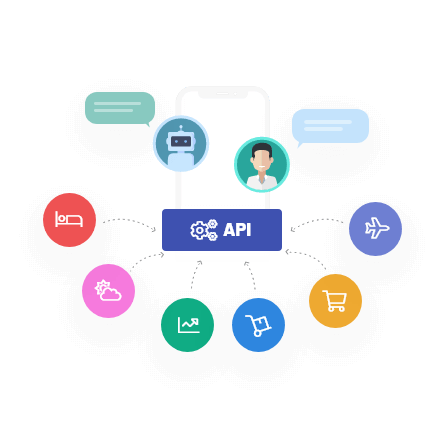 Learning chatbots
Chatbots remember all the information people 'tell them' and  they never forget. This makes a chatbot the personal companion of every single customer.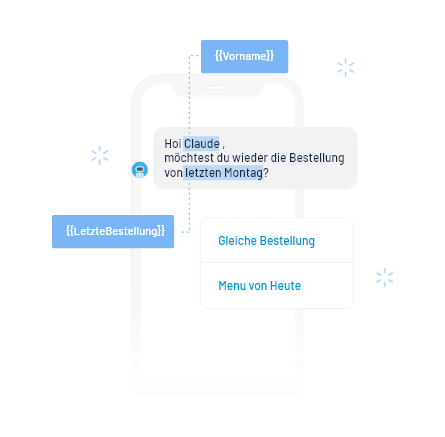 Reduce costs
Reduce costs within your company and reduce the workload of your employees.
More automation
Solve problems faster and answer questions in seconds. Provide service in real time and around the clock.
Customer satisfaction
Combine chatbots with live agents to ensure the best possible customer experience.