The use cases for mobile messaging solutions are plenty. How can we optimize communication in your company environment?
Mobile Messaging Solutions
These are the most popular use cases of mobile messaging solutions in marketing and corporate environments.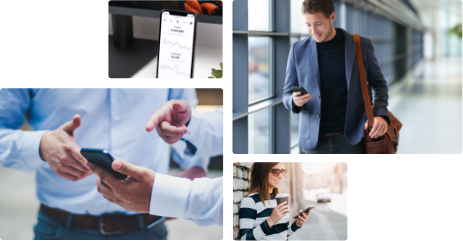 Would you like to learn more about exciting use cases, projects or general news from the mobile industry?
You can find more in our news area, or ask us directly.
VARIOUS POSSIBILITIES FOR EVERY BUSINESS
By sending simple, short text messages or messages with enriched content, you can simplify various operational processes and cut communication costs.
Retail & eCommerce
Finance
Security
Logistics & Delivery
Tourism
Medicine
Gastronomy
Manufacturing
Administration