with SMS
with WhatsApp
with Voice
with FB Messenger
with Push Notifications
with RCS
with Viber
Messaging, Communication and Business Solutions
We simplify and automate the ways you interact with customers.

OMNICHANNEL BUSINESS MESSAGING
Reach more users and interact with your target groups through channels they use every day.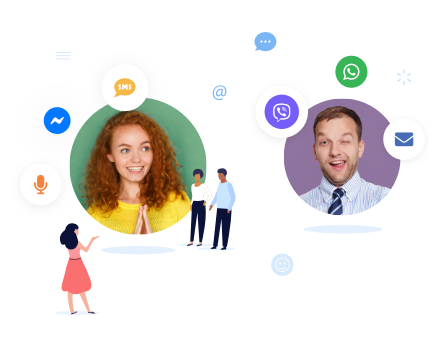 We help you find the best communication solution in a jungle of options.
Our scalable messaging platform for businesses is the foundation for effective communication across channels – whether for marketing, notifications, support or other uses.
MOBILE MESSAGING CHANNELS
Connect with customers and target groups across various touch points.
HERE FOR YOU SINCE 2006
Mobiletechnics has a large pool of experts and engineers. We specialize in integrating and bringing new solutions to life in the shortest time.
Years of Experience
Comprehensive Offer
Short Delivery Time
<